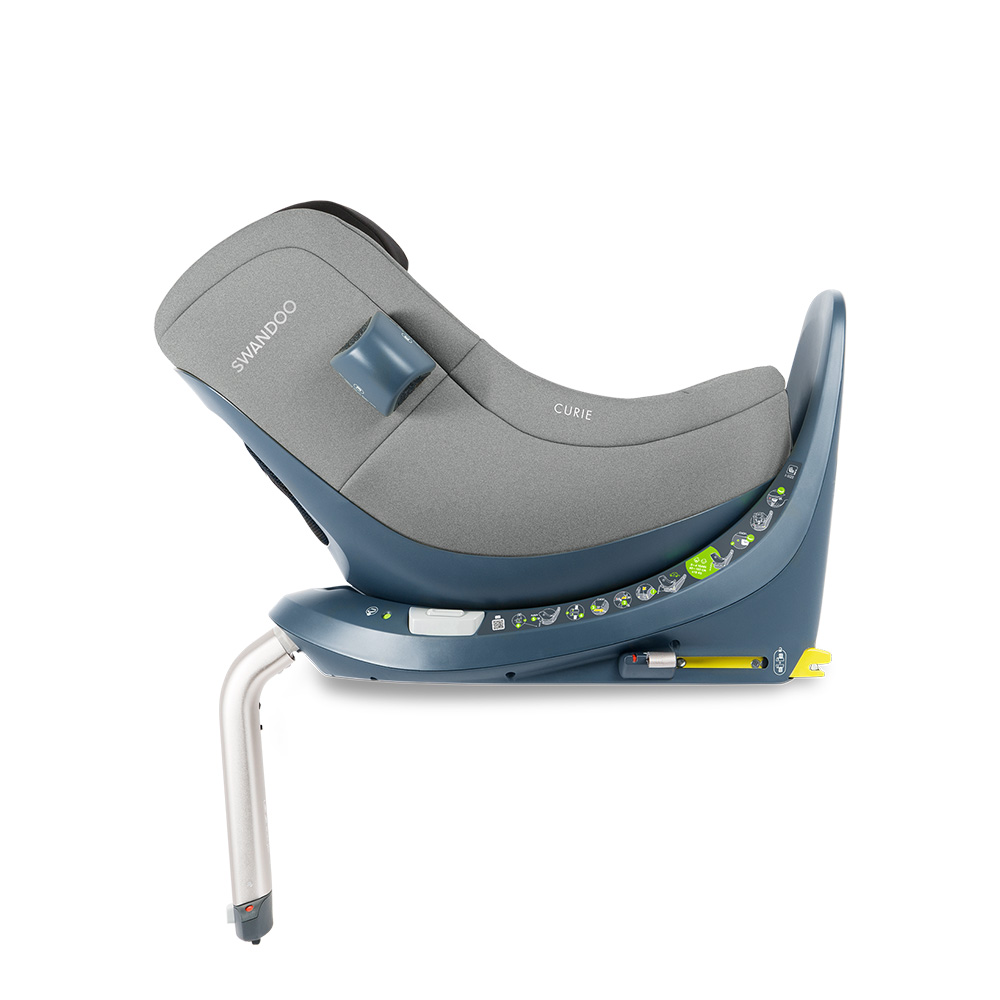 Curie
Rear Facing i-Size Child Seat
When Less Is More
This is Curie, Marie's twin sister. Identical in their elegant looks and equally as determined in protecting the little and not-so-little ones. The two child seats share many of the same features, save for one significant difference – Curie travels rear-facing only!
We pay attention to even the tiniest of details and continuously work on enhancing the safety, usability, quality, and comfort of our car seats. Because, as parents, we know that small things can make a big difference – just like our children!
FOR SAFETY CONSCIOUS PARENTS
Rear-facing child seats provide better protection for children in the case of a frontal impact.
By choosing Curie as your little one's travel companion you are making a conscious decision from the start. Rear-facing only, there will never be the question of which way your child should be facing in the car and there won't be the possibility of turning them forward prematurely. To put it simply, there won't be any compromises when it comes to the safety of your child. With Curie, there's only one way to travel – the safest way! 
Conforming to the highest ease-of-use standards, Curie can be turned 90° in each direction, enabling you to easily place and remove your little one when boarding or leaving the vehicle.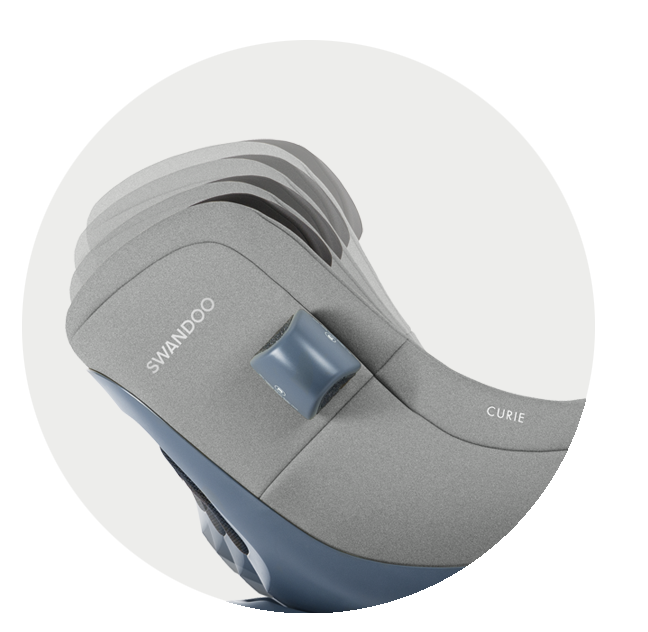 COMFORTABLE AT EVERY ANGLE
You should never have to choose between safety and comfort. Thanks to Curie's easily adjustable recline system, you can find the perfect angle for your little one – from almost flat for a quick car nap to upright for playtime and fun. In addition, the Eye-Level Indicator helps you find the optimal position of the headrest for a safe and comfortable ride.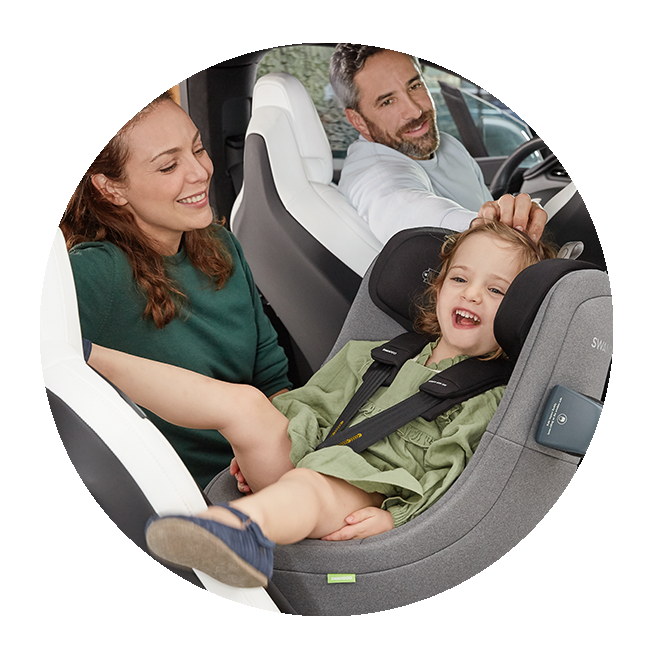 MYTH BUSTER
Many parents think that their child shouldn't ride rear-facing once their legs stick out of the seat. Don't forget, kids are generally way more flexible and agile than us adults, and will find a comfortable position almost anywhere. Sitting cross-legged is not only a common pose in yoga, but also a preferred and comfortable position when sitting or playing on the floor.
REAR FACING

Maximum protection for children in the case of a frontal impact.

SIDE IMPACT BUDDY

The Side Impact Buddy is an accessory that can be attached on the window side of the seat for extra protection

MAGNETIC CLIPS

Super helpful when placing your little one in their seat
Specs

FOR THE LITTLE AND NOT SO LITTLE ONES 40 – 105 cm or up to 18 kg

I-SIZE, ECE R129/03 Certified to meet the most demanding safety regulations

HARNESS+ Reminds you to properly adjust the harness to ensure a correct fit for your precious cargo
Read More
MEMORY FOAM HEADREST Provides safe and comfortable support at all stages

SIDE IMPACT BUDDY The Side Impact Buddy is an accessory that can be attached on the window side of the seat for extra protection

ENHANCED PROTECTION Unique shell structure with EPP for enhanced impact protection

EXCELLENT AIRFLOW Ventilation designed for optimum comfort

EYE LEVEL INDICATOR A simple visual guide for a correct child fit, improving safety and comfort

ADJUSTABLE HEADREST Eleven positions to fit the needs of your growing child

HARNESS CLIPS Magnetic harness clips

SEAT'S DIMENSIONS 61 cm (L)
43 cm (W)
58 cm (H)

SEAT'S WEIGHT Net: 14,9 kg
Gross: 18,4 kg

REMOVABLE FABRICS High quality, machine washable fabrics

DESIGNED IN VIENNA With love by our passionate design team
We may just be a match made in heaven.
Check further information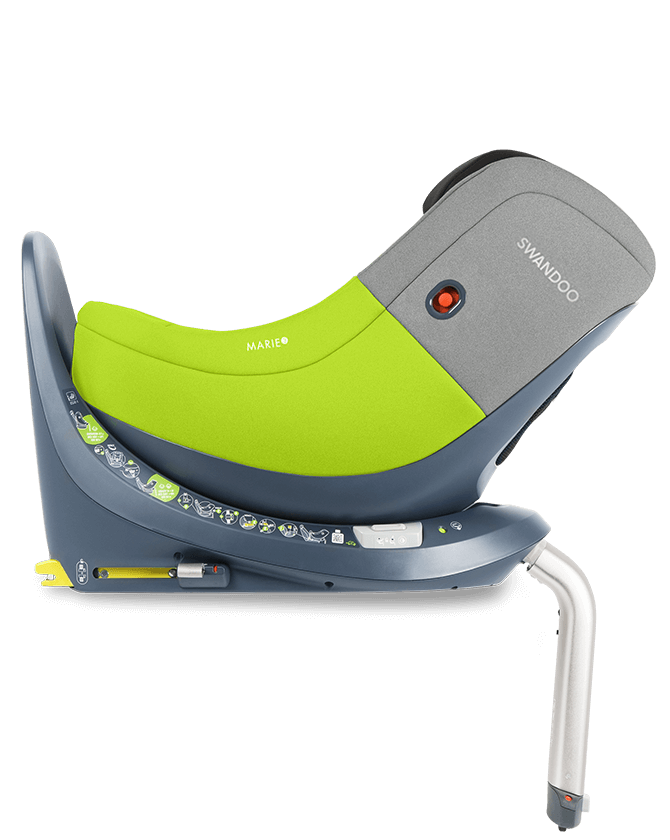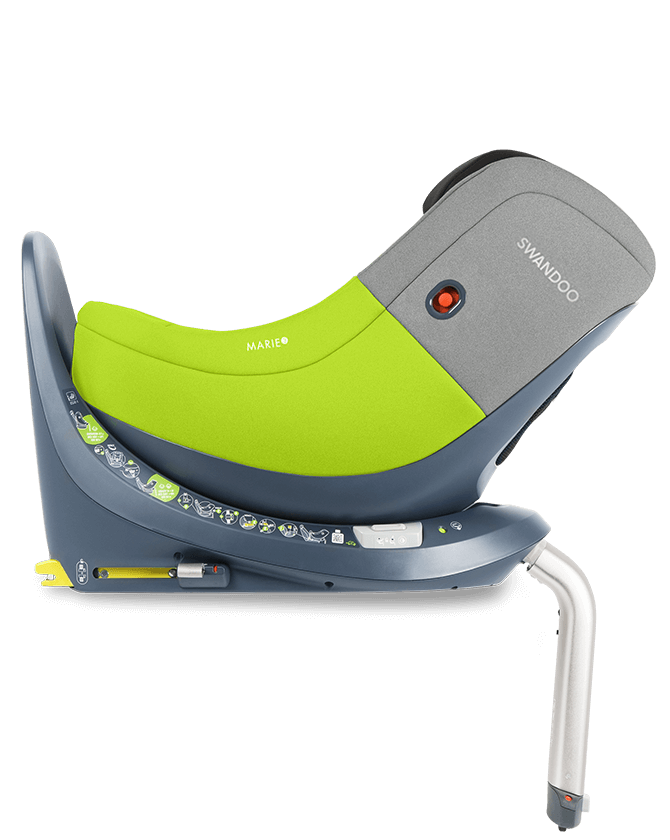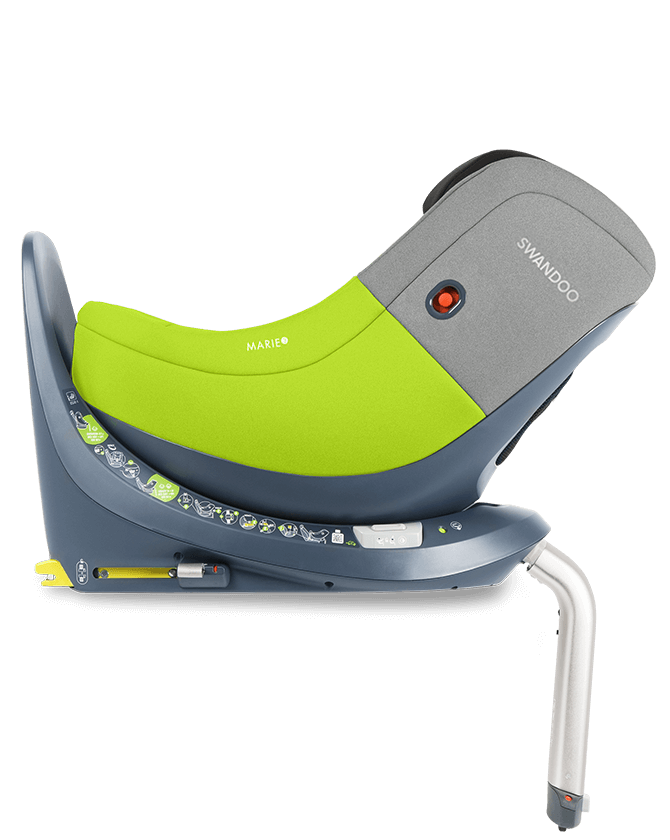 Due to the shape of the seat and the position of the ISOFIX points, care must be taken to ensure that the ISOFIX installation is correct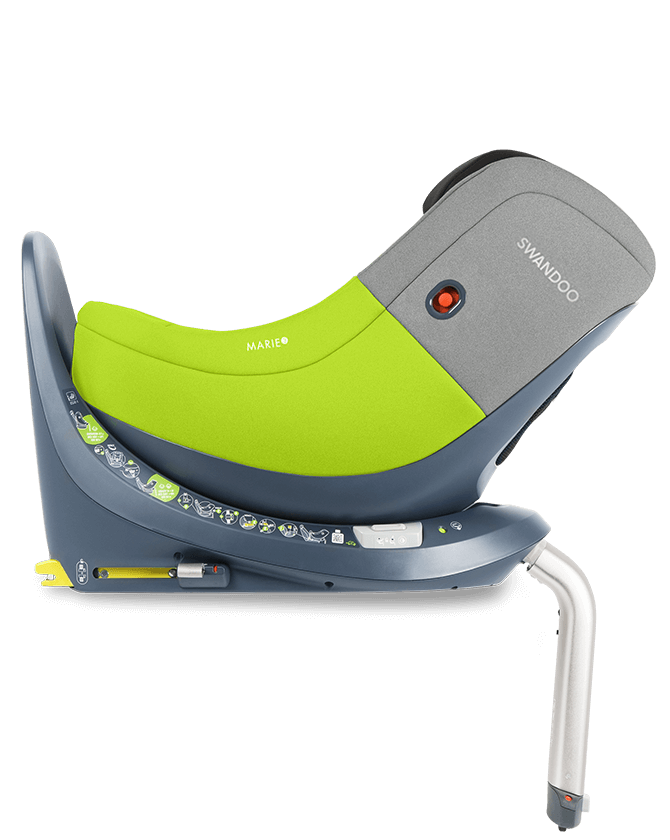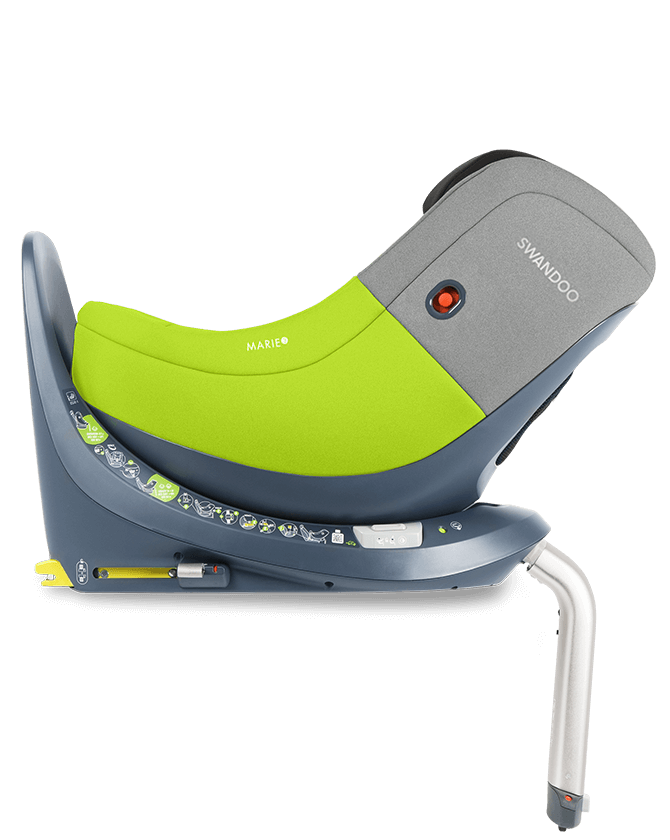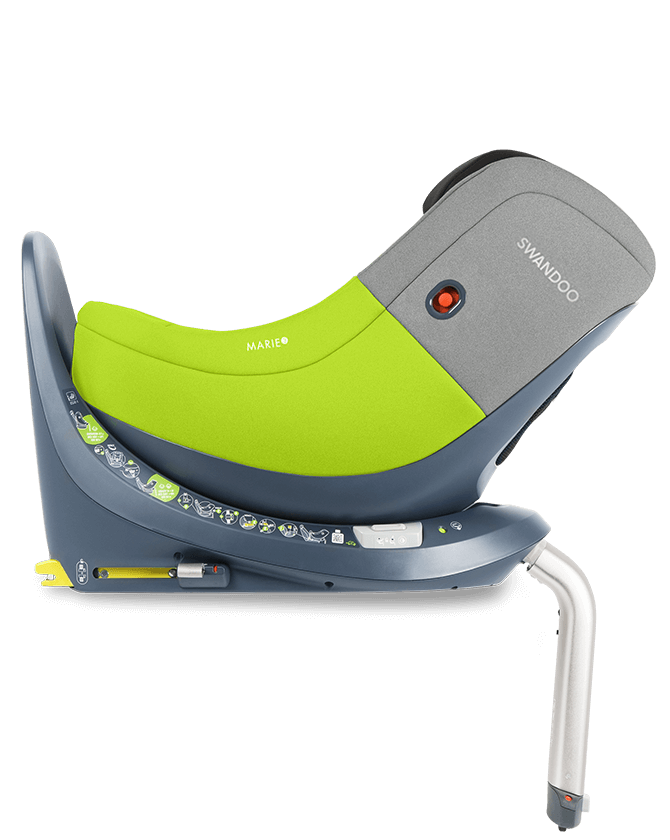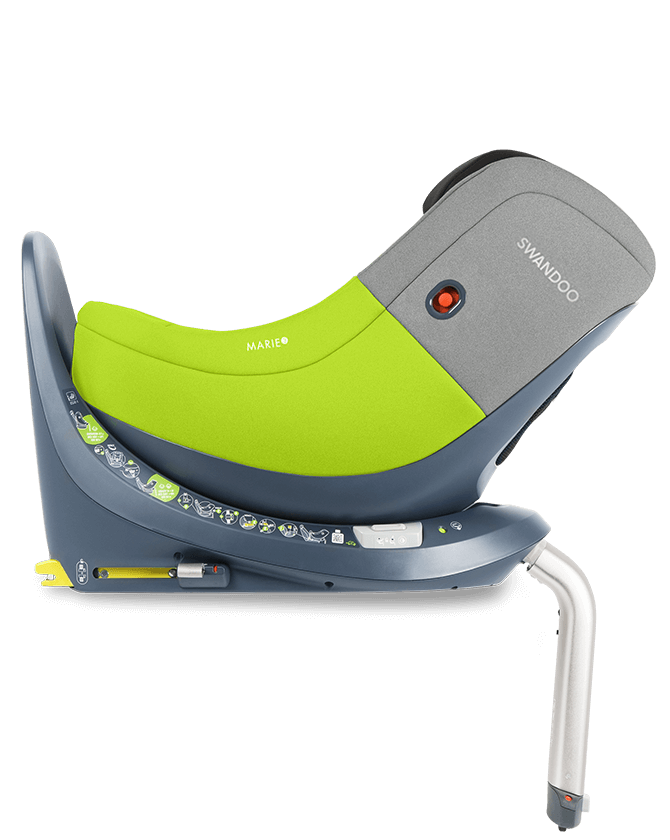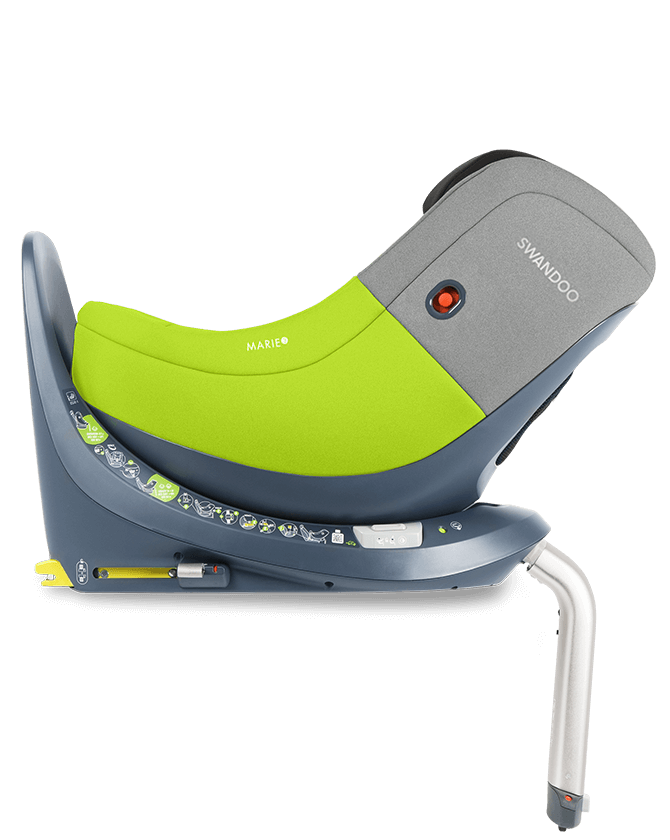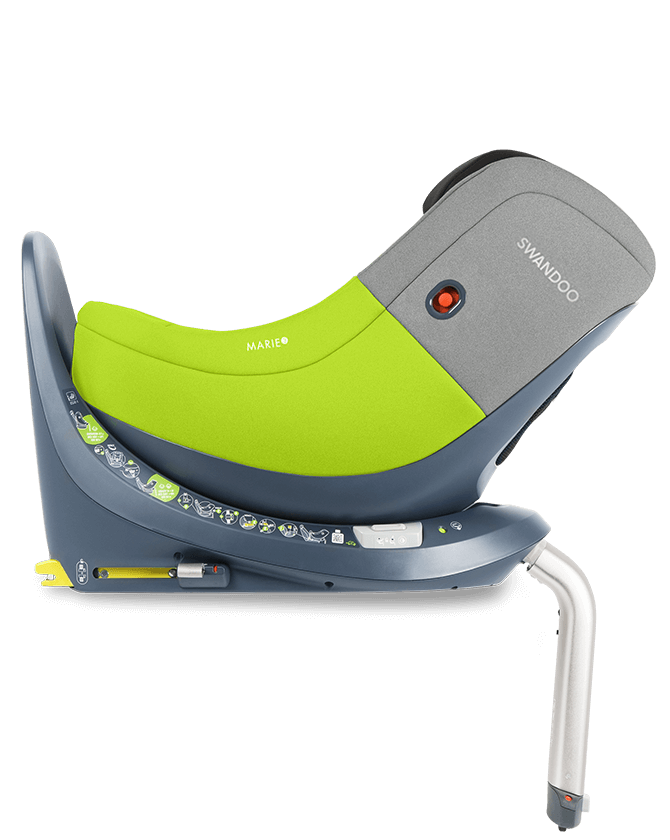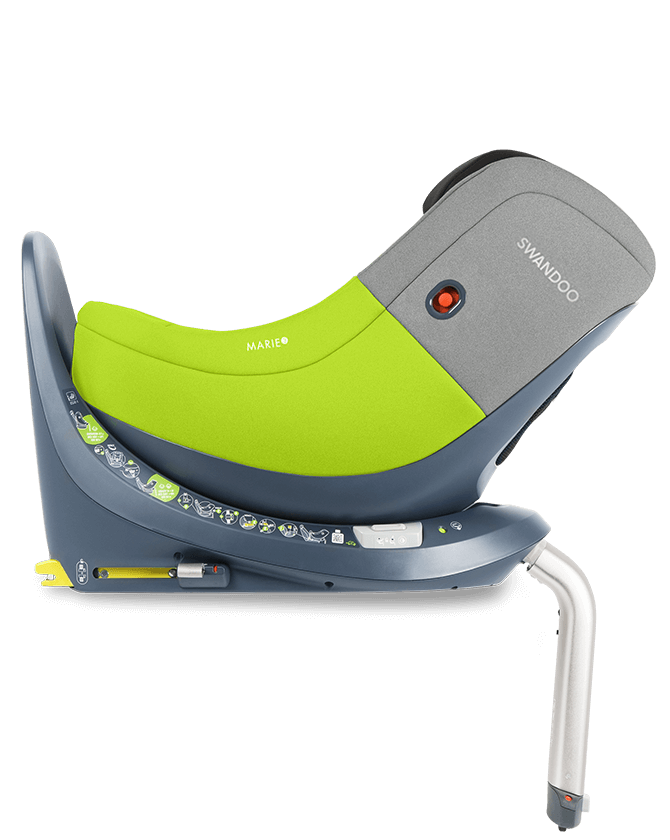 Life is colorful.
So are our seats.
What is your flavour?
Where to find us