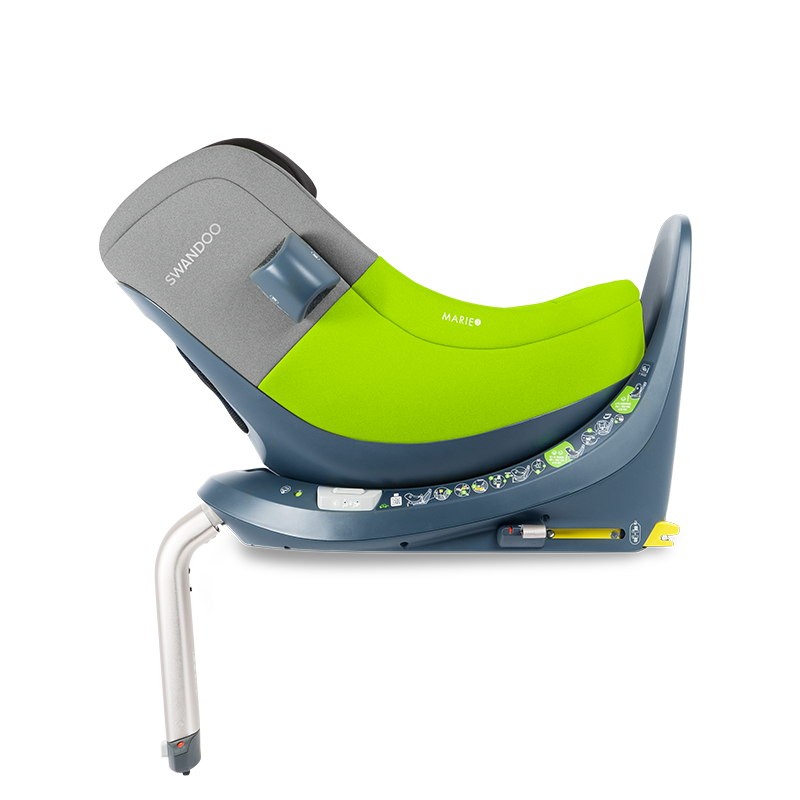 Marie 3
아이사이즈 360도 회전형 카시트
HELLO BEAUTIFUL…
Meet Marie, our rotating car seat for the little and not-so-little ones. Named after the scientist and double Nobel Prize winner, Marie Curie, this seat offers a simple and intuitive user experience while surpassing safety standards. Winner of the renowned iF Design Award 2020, Marie is now available in its third generation, combining a series of smart product features with small, but important quality improvements.
Marie 3 was crowned 'Best in Category' (approved up to approx. 4 years/ 40-105cm) at the Autumn 2021 consumer tests by ADAC, ÖAMTC and TCS and achieved a remarkable five star safety rating in rear-facing position.
We pay attention to even the tiniest of details and continuously work on enhancing the safety, usability, quality, and comfort of our car seats. Because, as parents, we know that small things can make a big difference – just like our children!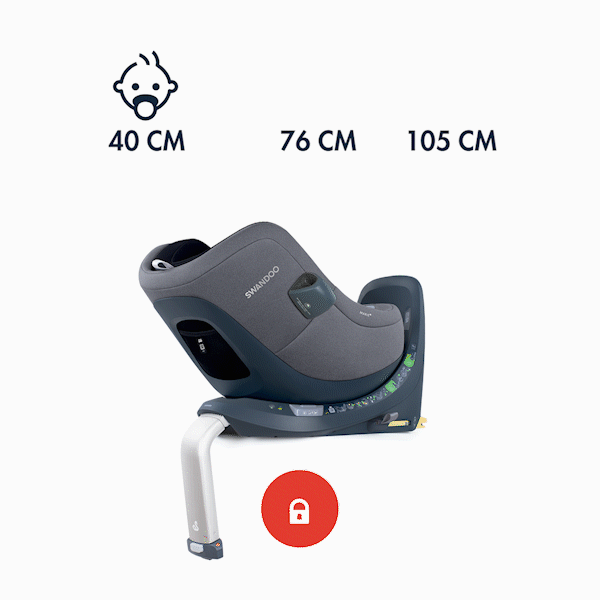 CHILD DIRECTION ASSISTANCE
Thanks to its unique orbital rotation, Marie enables you to comfortably face your child when boarding, or leaving the seat.
In addition, the integrated Child Direction Assistance ensures that parents follow the 15-months rear-facing requirement. Simply put, Marie keeps the little ones even safer and helps avoid misuse by not allowing children under 76 cm to be placed into a forward-facing position. We recommend keeping your child rear-facing for as long as possible – ideally until ~4 years (105 cm).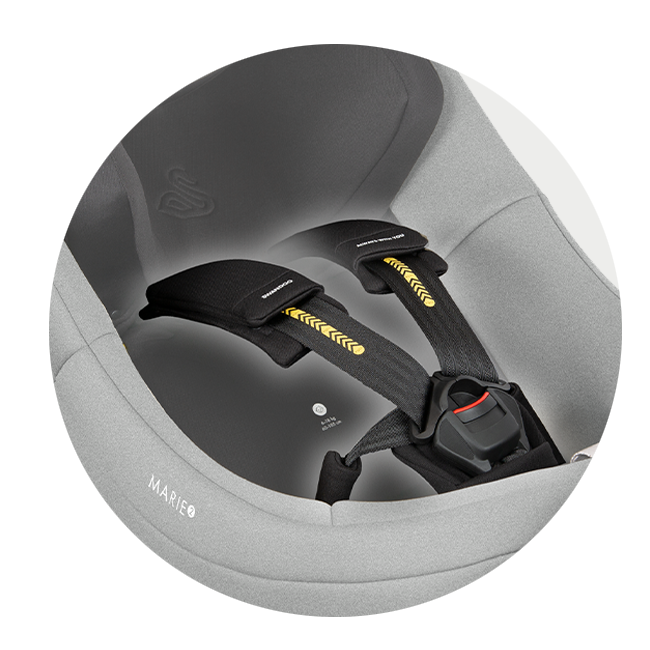 PREVENT CAR SEAT MISUSE WITH HARNESS+
Statistics show around 50% of children have a loose-fitting harness or belt when travelling in a car seat. This significantly reduces the safety of the child and can lead to serious injury in case of an accident.
In our mission to fight misuse and ensure the highest safety standards, we developed the Harness+ to help you adjust the harness correctly when placing your precious cargo. With Marie you really can't go wrong!
...my daughter loves traveling in Marie!
@HappyMomDiary Mom of two little ones
We're happy that this seat will accompany us for the next few years.
@DaddyWillReisen Dad of two little ones
Marie is the perfect seat for us!
@madam__w Mom of two little ones
ORBITAL ROTATION

Spin 360˚ from any of the four recline positions

SIDE IMPACT BUDDY

Extra protection in a side impact

MAGNETIC HARNESS CLIPS

Super helpful when placing your little one in their seat
Life is colorful.
So are our seats.
What is your flavour?
Specs

FOR THE LITTLE AND NOT SO LITTLE ONES 40 – 105 cm or up to 18 kg

I-SIZE, ECE R129/03 Certified to meet the most demanding safety regulations

CHILD DIRECTION ASSISTANCE Ensures safer rear facing travel for kids below 76 cm
Read More
HARNESS+ Reminds you to properly adjust the harness to ensure a correct fit for your precious cargo

MEMORY FOAM HEADREST Provides safe and comfortable support at all stages

SIDE IMPACT BUDDY The Side Impact Buddy is an accessory that can be attached on the window side of the seat for extra protection

ENHANCED PROTECTION Unique shell structure with EPP for enhanced impact protection

ORBITAL ROTATION Spin from any of the four recline positions

EXCELLENT AIRFLOW Ventilation designed for optimum comfort

EYE LEVEL INDICATOR A simple visual guide for a correct child fit, improving safety and comfort

HARNESS PADS Anti-Slip, padded shoulder pads

ADJUSTABLE HEADREST Eleven positions to fit the needs of your growing child

HARNESS CLIPS Magnetic harness clips

SEAT'S DIMENSIONS 61 cm (L)
43 cm (W)
58 cm (H)

SEAT'S WEIGHT Net: 14,9 kg
Gross: 18,4 kg

REMOVABLE FABRICS High quality, machine washable fabrics

DESIGNED IN VIENNA With love by our passionate design team
We may just be a match made in heaven.
Check further information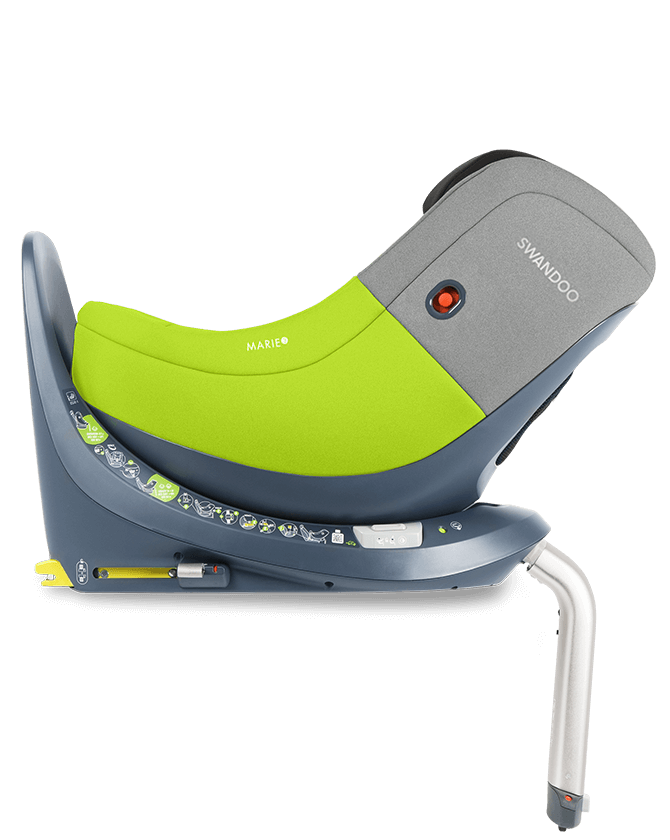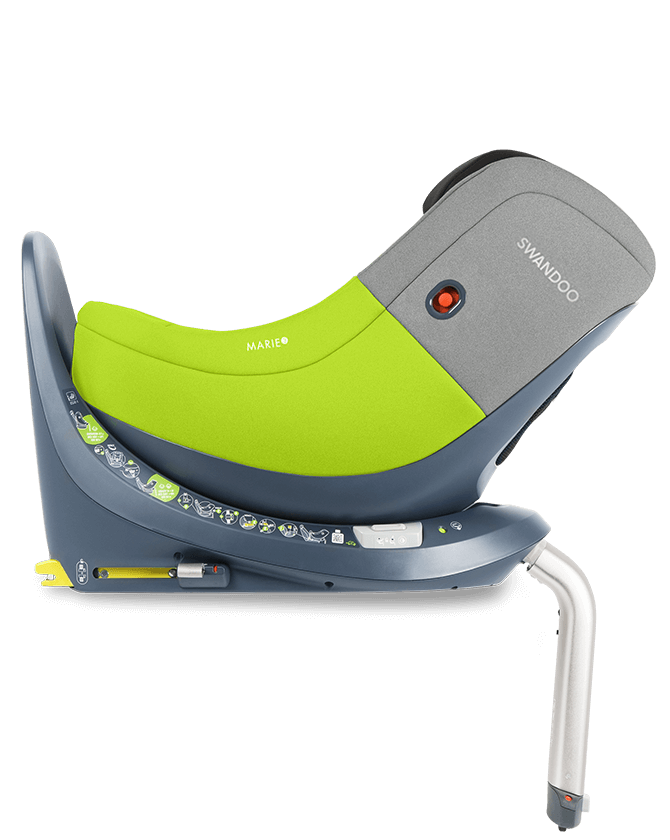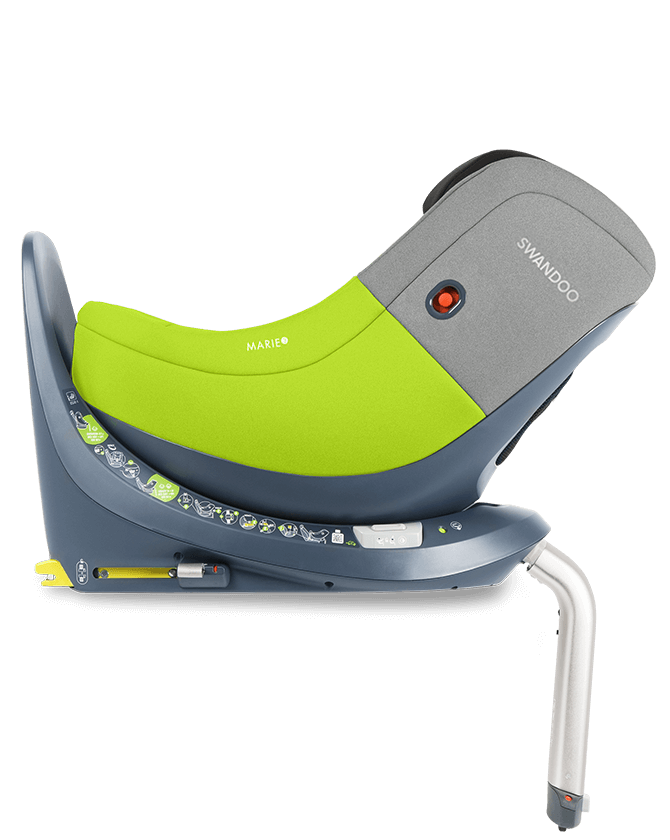 Due to the shape of the seat and the position of the ISOFIX points, care must be taken to ensure that the ISOFIX installation is correct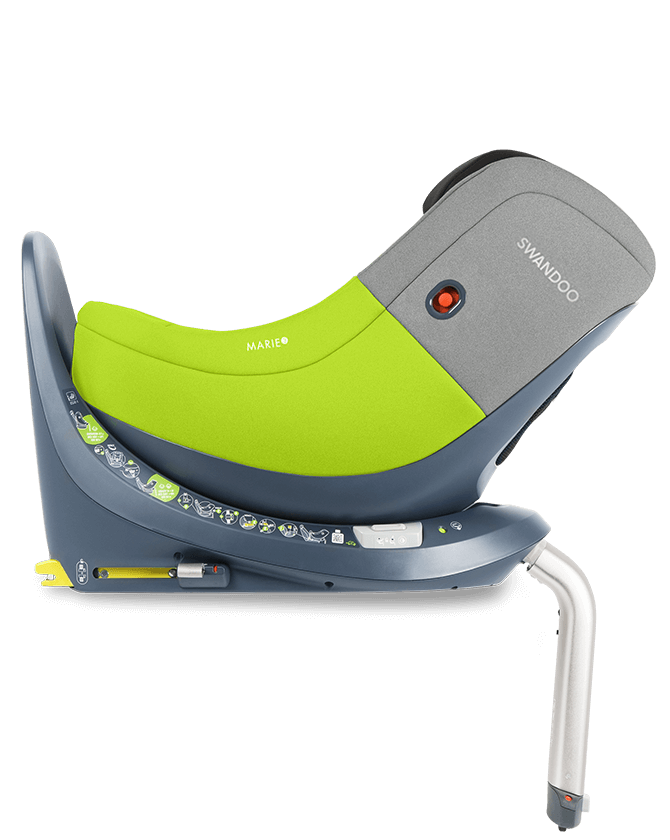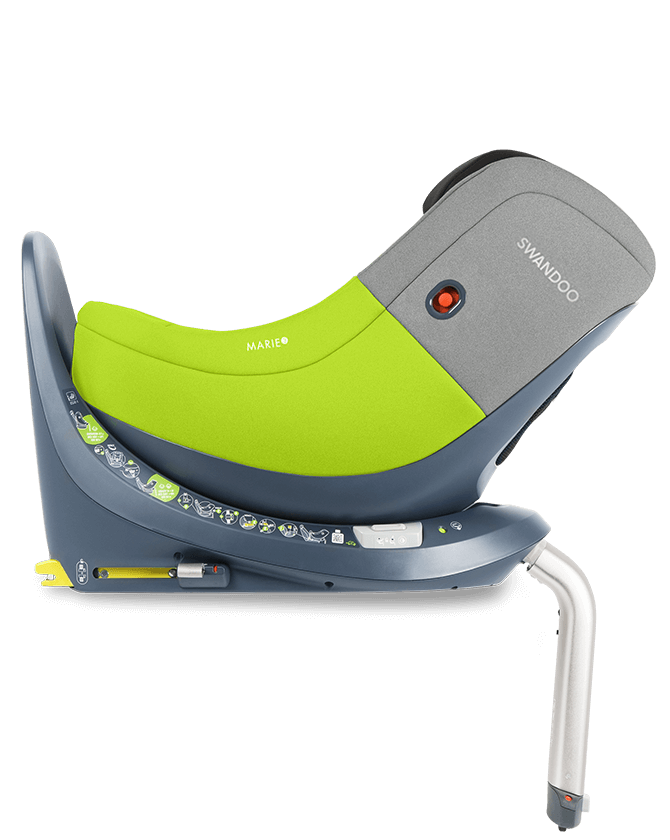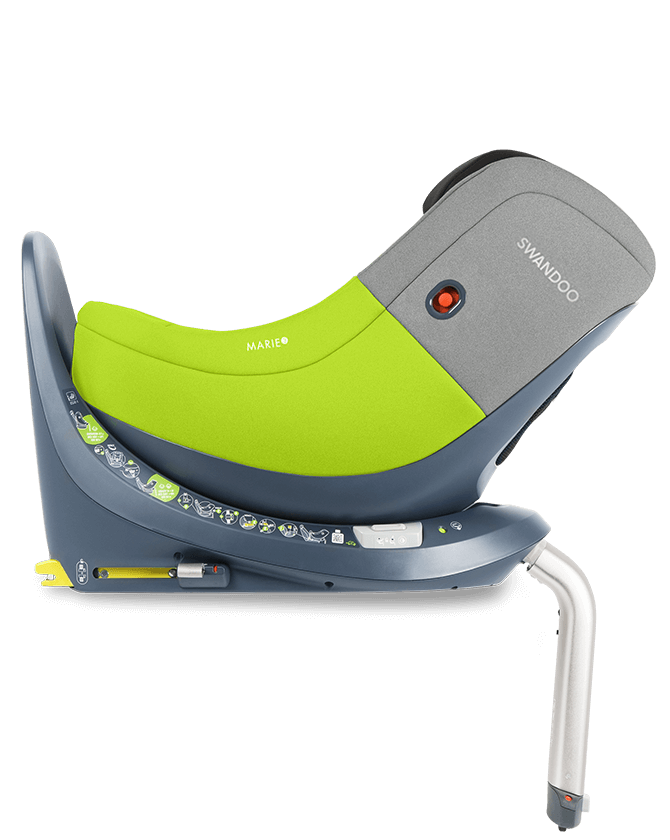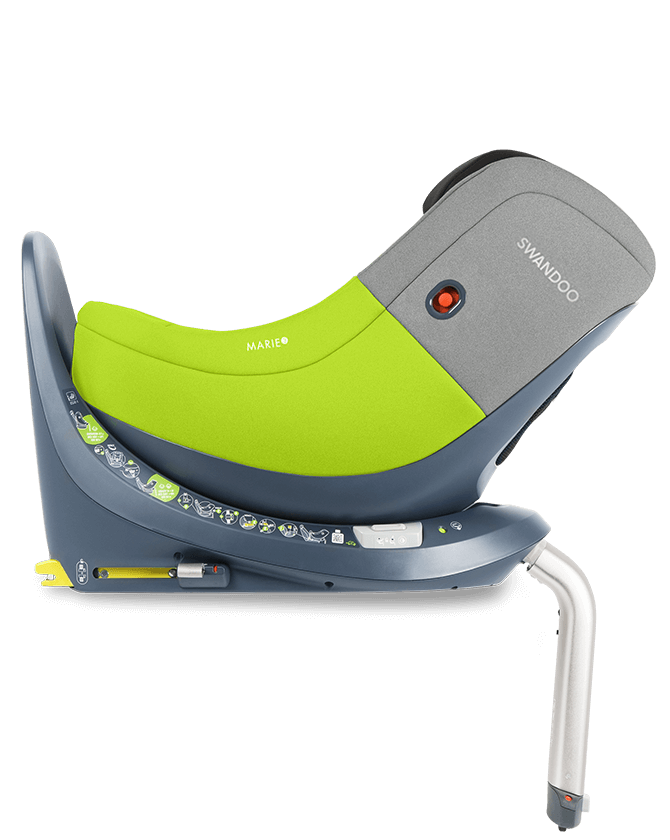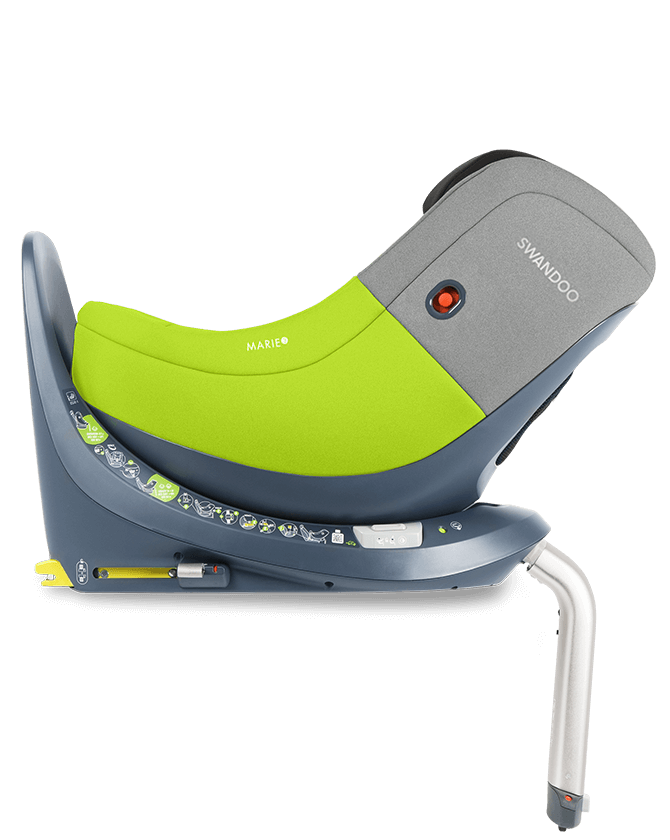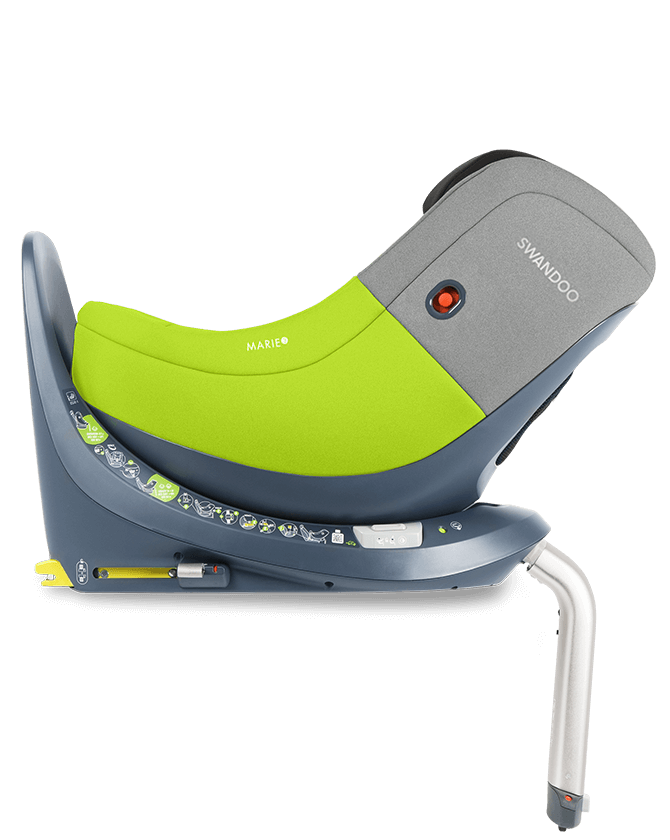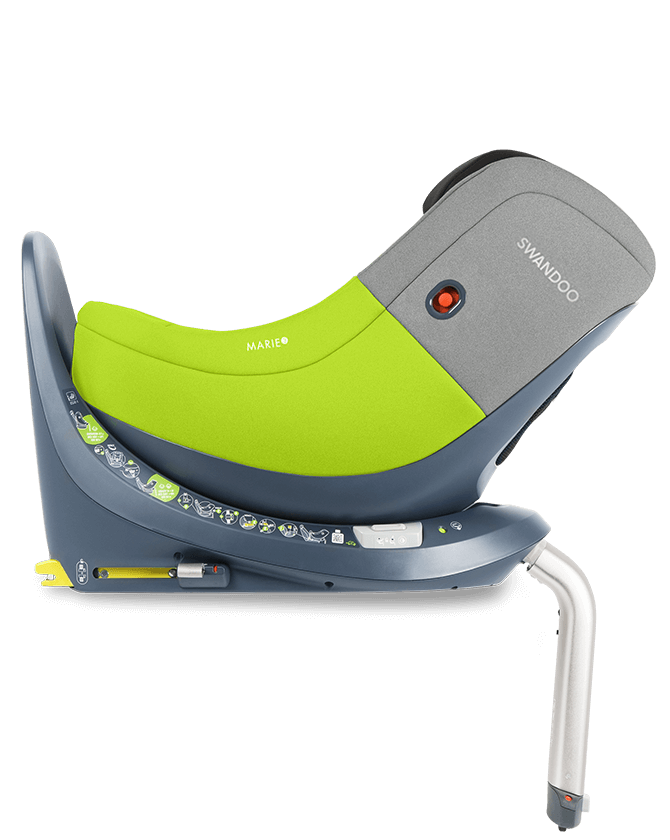 Where to find us