Each year, independent organizations in Europe such as the ADAC, Stiftung Warentest, OÄMTC, and TCS take on testing new car seats in the market across all categories. 
Our first seat, Albert, is proof of our commitment to quality. It came up as a double test winner in the consumer tests, best of the year, and 3rd in the overall historical records. Never had a new company reached such an achievement! Next in line is our 360° car seat and design award winner, Marie.
Let's talk about Marie, and why we are so confident about our car seat. 
Our Marie is Safe – Safe
As parents ourselves, the safety of our little ones is at the forefront of what we do. At Swandoo, we live by this promise, and therefore, our production process follows careful, step-by-step quality management control to ensure we achieve the highest safety standards.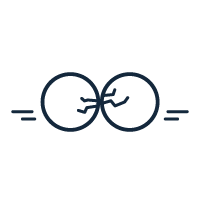 100+

Crashes

Marie underwent 100+ crashes in all installation positions. This includes front, rear, and side impacts alike. In addition to the R129 regulation tests, we perform high-speed tests with 74 km/h front and higher impact side crashes at around 28kph.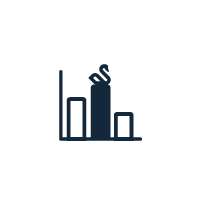 40%

Above Average

These crashes simulate the most common accidents in our streets. Our results are 40% better, on average than the requirements from the regulation.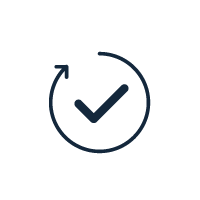 80.000

Repetitions

We test each part of our Marie, like the buckles and harness system more than 80,000 times, to ensure the durability of critical components.
Chemicals?

No Thanks

The materials and fabrics we use are tested by independent labs for 89 different harmful chemicals (Naphthalenes, Formaldehydes, heavy metals, flame retardants, plasticizers, and many many more) –  None were found. Zero. Nada. This is stricter than the standards of the toy industry!
Our 360° rotating child seat, Marie, is certified according to the latest UN-ECE R129 safety standard and is therefore incredibly safe. To learn more about the newest car seat regulations, visit our previous blog on European car seat laws.
Testing and Crashing the Limits
Because of our internal crash testing (conducted at ADAC facilities), we know Marie is undoubtedly qualified to protect the most common types of impact: frontal and sideways. The Side Impact Buddy offers additional side protection, while the Eye Level Indicator helps you fit the headrest properly. Both features are guaranteed to help protect a child's body in development. With Marie, it's all about the details, and you simply can't go wrong.
Learn more about the safety benefit of rear-facing car seats.
No parents want to get it wrong regarding their child's safety; unfortunately, critical car seat misuse is observed on over seven-in-ten occasions. We have set out to become a smart and caring companion for modern families, enhancing the well-being of parents and their children alike. That is why we have continued to improve and revise our children's seats until we have reached our goal. We've identified the most common types of misuse and carefully adapted them into smart features: the Child Direction Assistance and the Harness+.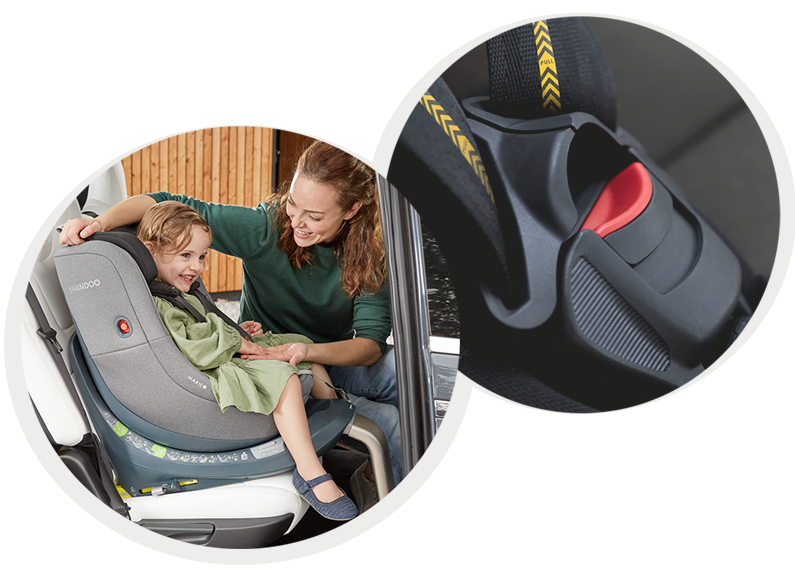 Thanks to the integrated Child Direction Assistance, kids under the height of 76 cm can't be placed into a forward-facing position, helping parents follow the 15 months safety requirement and keeping their little ones rear-facing as long as possible. Besides this, the Harness+ will prevent, loosen harnesses by reminding parents to adjust them when placing their precious cargo correctly.
With our two most recent implementations, Marie has become a smarter, safer, and better companion for our little ones. Meet all improvements and say hello to Marie 2.
The Smart Choice
Smart, elegant, and safe: Our Marie 360° car seat was recognized for its intuitive experience and beautiful looks, earning the winning title at the iF Design Award 2020. 
While it's true, the independent consumer testing did not include our car seat in the most recent test results. We are confident that Marie guarantees you an exceptionally safe ride. And we look forward to the next test (Fingers crossed for selection!).
At Swandoo we test – test,
To be safe – safe,
Because we care – care.