Double Test Winner & Best of 2019
The fall 2019 test carried out by the top consumer rating associations Stiftung Warentest, ADAC, ÖAMTC and TCS, gave Albert i-Size an impressive test debut. Albert came first in its category with a score of 1,6 in the i-Size version with base, and a score of 1,7 with the belted installation. This represents a real achievement for both the young brand and the product category.
Albert being installed in the vehicle with the base wins the 3rd best score ever obtained since the implementation of the new test protocol in 2015!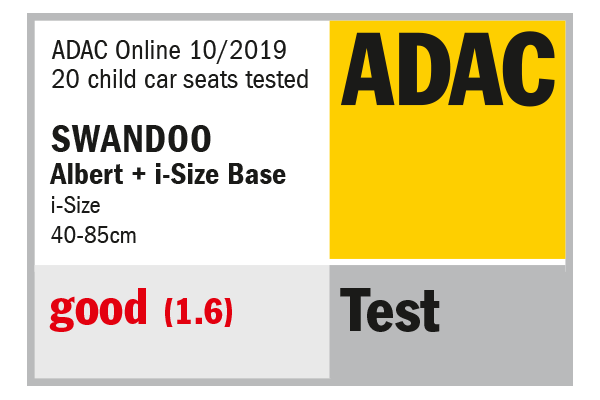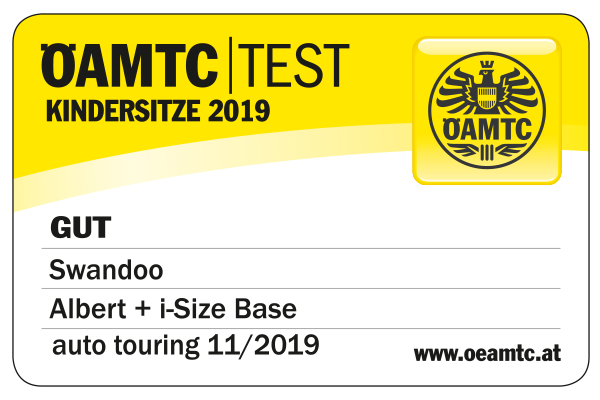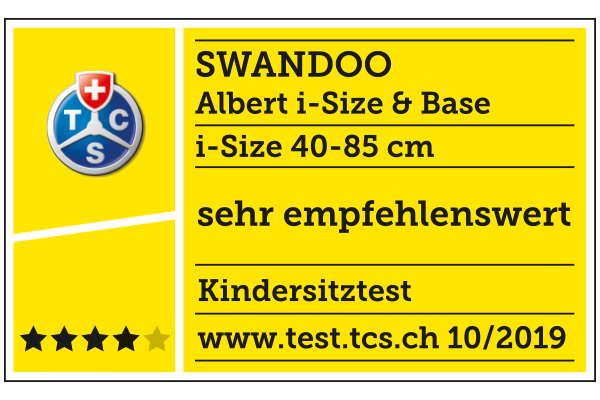 Optimal ergonomics through every stage of development
Albert's recline angle is meant to provide ideal travel comfort while maximizing safety, assuring an optimal position of the neck, back and hips, all in line.

For the first months, the slight upright position helps to reduce gastric content reflux to the oesophagus, while the shape of the newborn inlay between the dorsal part and the headrest helps to keep the head in the right position and prevents the head from moving forward.

This optimal angle follows the growth of the child. The more children grow, the less they will sleep. From 6 to 18 months, the child's position encourages active seating, meaning the arms and legs are free to move to help the muscle development.

Motility is important for the development of coordination, so let's encourage it!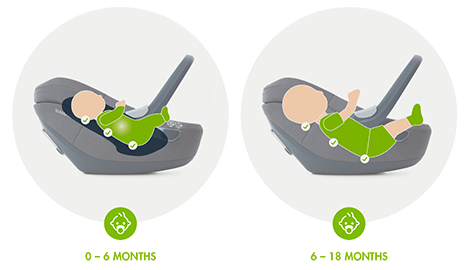 Albert comes in a range of tasty colours that can also be purchased separately.
In the mood for a colour change? You got it!
Albert 775 x 445 x 380 mm, Base 775 x 445 x 190 mm

with handle: 770 x 440 x 580 mm folded handle: 690 x 440 x 310 mm Base 590x 310 x 70 mm

Net: Albert 5,1 kg, Base 5,5 kg Gross: Albert 8,2 kg, Base 8,4 kg

with handle: 770 x 440 x 580 mm folded handle: 690 x 440 x 310 mm Base 590x 310 x 70 mm

pcs. per pallet (up to 200 cm)
Albert 13 pcs., Base 28 pcs.

Albert box: a unique and wonderful Albert model with integrated sun canopy plus the Side Impact Buddy, our stroller adapters, and the newborn pillow.
The base box: Albert i-Size Base and a pair of ISOFIX guides.
How is Albert Lite fixed on the vehicle?
Albert can be installed using the vehicle's seat belt or the
i-Size base, which makes it even easier to use. We always recommend arranging a fitting appointment with your local Swandoo retailer! Please find our vehicle compatibility list on our website under swandoo.com/albert-isofix
Does Albert Lite fit on strollers?
Yes! Albert fits on a variety of popular stroller models. Our stroller adapters fit on Maxi-Cosi connectors. Current stroller compatibility list and installation videos can be found on our website or by scanning the QR code on the right.