Made for parents, by parents.
We help other families achieve a more balanced and joyful lifestyle. Swandoo aims to be a family companion with supporting products and services.
Our solutions are designed to give you peace of mind with a memorable user experience. While designing products for our own little darlings, we are inspired by people who helped create a better world. Our effort is dedicated to the families and children who will create a better future.
We believe every child has the potential to change the world.
This is why infant carrier was named after the famous scientist and Nobel Prize winner, Albert Einstein.
The second member of the Swandoo family is named after the scientist Marie Curie.
A female trailblazer, Marie was not just the first woman to receive a Nobel Prize, but in fact, the first person to receive two!
Completing our family; Charles Robert Darwin was an English naturalist and the father of the scientific theory of evolution by natural selection, which later became the basis of modern evolutionary studies.
The best materials for optimal efficiency
Just by looking at our seats, you can instantly feel the soft touch of the high-quality fabrics, which are durable and safe for a baby's sensitive skin. Crafted with precision to achieve a snug fit, the surfaces flow around the baby, creating a cosy and protective cocoon. To make parenting easier, the covers are easily removable and machine washable.
Lift up the fabrics and…peekaboo! You'll find a strong and lightweight shell structure, manufactured with 100% virgin material (which means better structural performance) integrated with Expanded Poly-Propylene, also known as EPP, whose characteristics overtake the typical white Expanded Poly-Styrene (EPS) used in the industry.
EPP is a far higher quality and more expensive material than EPS. Robust and durable, EPP doesn't break easily and provides superior energy absorbing properties whilst supporting a comfortable body temperature.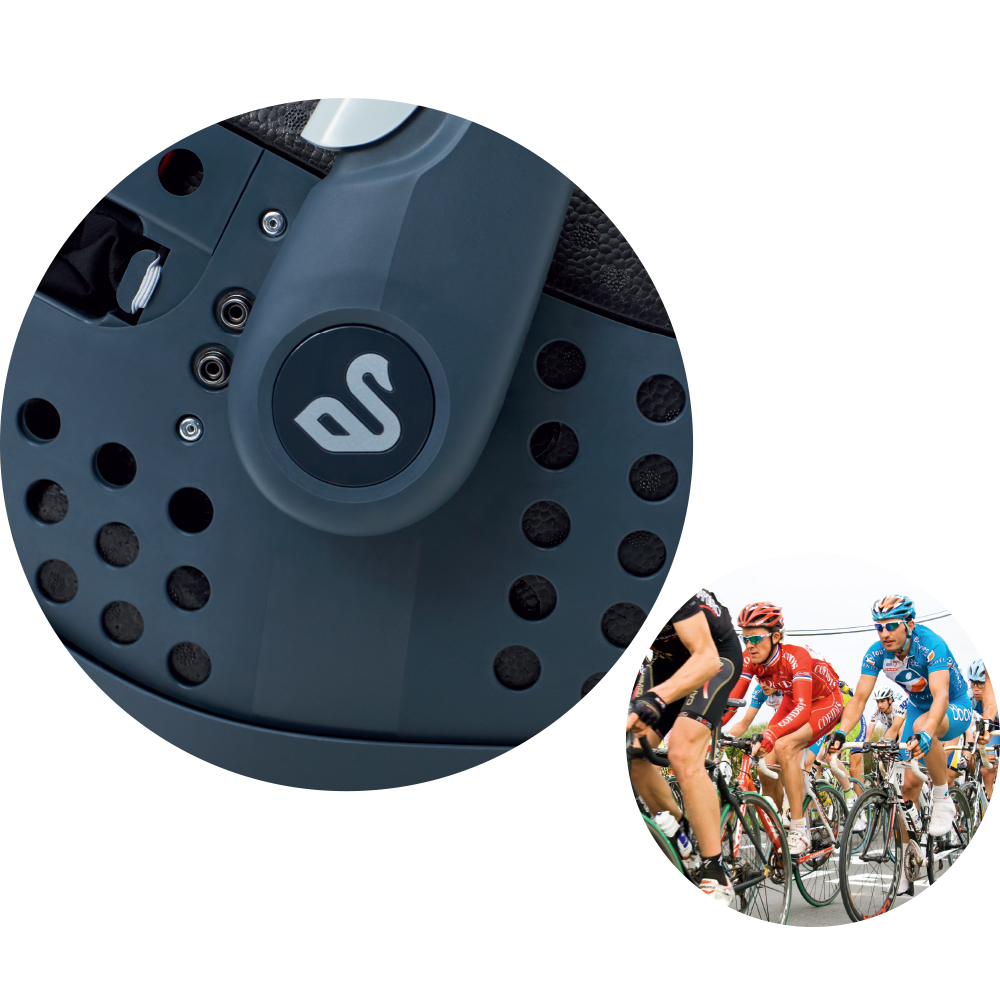 DID YOU KNOW?
Due to its high performance, EPP is used in high-quality bicycle helmets, and it can also be completely recycled, a process that is significantly less feasible for EPS.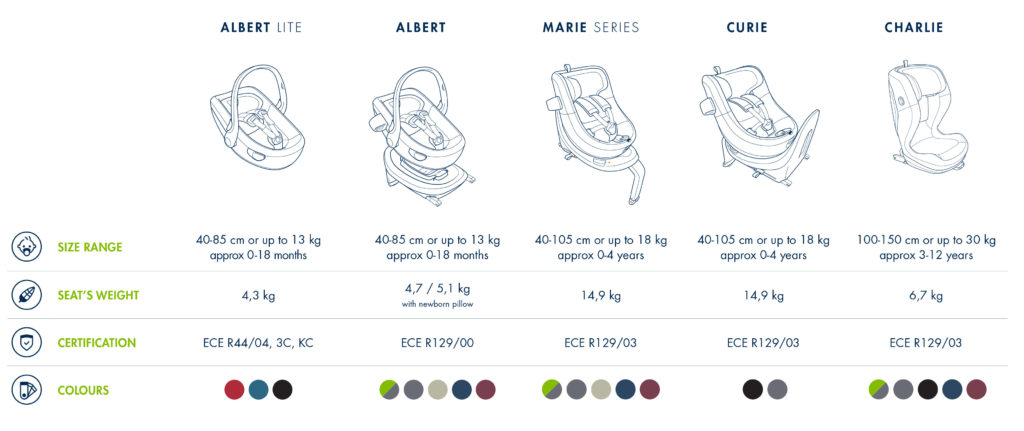 How are we different? All secrets revealed
One seat. Many small and clever details. The lightweight sun canopy provides extended UPF 50+ protection on the face of the baby, and the seat incorporates reflective and glow in the dark details to improve the visibility in the dark.
Albert's newborn pillow creates a better reclined position for the smallest and preemies, up to 6 kg or 60 cm. The special foam we use, improves their comfort and 360° protection.
What is that cute little thing on the side?
That's the Side Impact Buddy! A Poly-Propylene curvy shell with Expanded Poly-Propylene foam interior for an outstanding shock absorption. The center cavity collapses in a controlled way to dampen the high forces of a lateral impact.
Place the Side Impact Buddy in the oval hole on the window side of the seat… that's it!