Say hello to Marie 2…the most intuitive car seat you will ever meet.
Let's take you back. Elegant, smart and safe: Our Marie 360° car seat was recognized with the prestigious 2020 iF Design Award for its intuitive user experience, and beautiful looks… With Marie 2 we took it to the next level. The next generation of our award-winning rotating car seat is introducing two improved safety features to enhance our intuitive design: the Child Direction Assistance (CDA) i Uprząż+.
SMARTER. SAFER. BETTER.
Already with features such as the Eye Level Indicator, a visual guide to help you adjust the headrest to the optimal position, and the Side Impact Buddy for added side protection, Marie offered a simple and intuitive user experience while surpassing safety standards. With our two new features, we have gone further.
By recognizing the most common types of car seat misuse, we've improved our design and added features to help prevent these. Marie 2 is an improvement of its predecessor while maintaining the beautiful look and intuitive design. 
These solutions provide simple fixes that help parents along the way. 
Preventing car seat misuse the smart way
Child Direction Assistance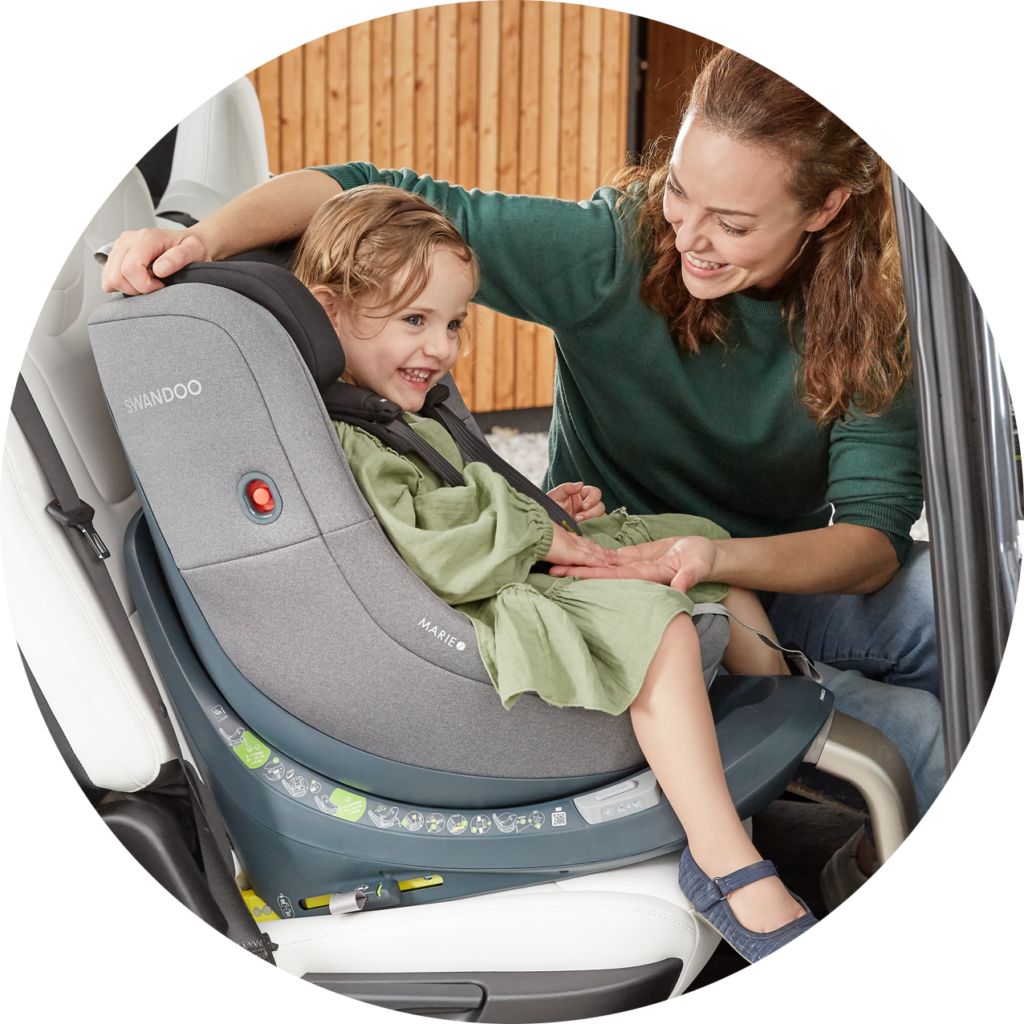 Marie has a unique orbital 360° rotation, enabling you to comfortably face your child when boarding, or leaving the seat. With Marie 2 there's more! 
The new integrated Child Direction Assistance helps parents to follow the 15 months rear-facing requirement. Simply put, Marie 2 will keep the little ones safer and avoids misuse by not allowing children under 76 cm to be placed into a forward-facing position.
Harness +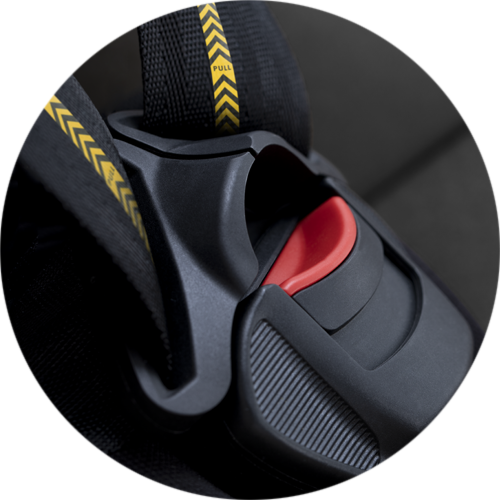 Statistics show around 50% of children have a loose-fitting harness or belt when traveling in a car seat. As parents ourselves, we have gone above and beyond to prevent this. Our most recent improvement, the Harness+ will help you to adjust the harness correctly when placing your precious cargo. With Marie 2 you really can't go wrong!
Marie 2 is a little beauty just like Marie… But that's not what she's all about. For us, intuitive design, quality, and safety go hand in hand. The result of our passion and dedication will help you avoid the most common safety mistakes while installing the seat and placing your child.
Mark your calendar! Marie 2 will be available in Europe at the end of January 2021. Visit your local retailer and convince yourself! Just in case you can't wait for Marie 2 to arrive, head over to our social channels for a sneak peek! 😉